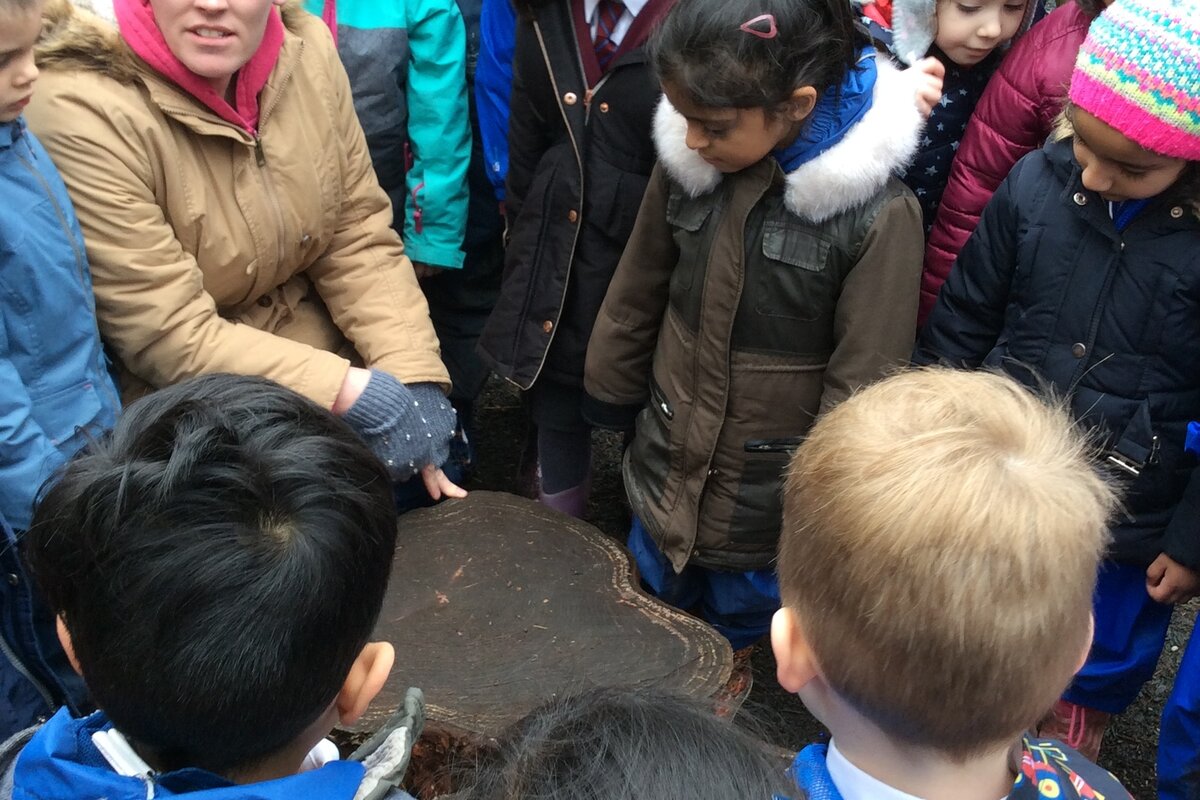 Oak class had to find the oldest and youngest tree on the field. We talked about counting the rings to find out how old a tree is.
As we couldn't cut down the trees to count the rings we had to measure the circumference of the trunk as one inch is about one year.
The oldest tree on the field was 50 years old but we found an even older one on the infant playground.........65 years old!

Previous