Home

/

OFSTED rates Kennington a GOOD school.
OFSTED rates Kennington a GOOD school.
1 May 2015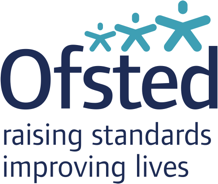 We can finally reveal our OFSTED judgement.
The governors and staff are more than pleased with being judged as a 'Good' school. We are also pleased about being judged as 'Good' in the areas of Achievement, Quality of Teaching, Leadership and Management and Behaviour and Safety.
We also believe that the Early Years judgement of 'Requires Improvement' is fair and it reflects our own judgement of ourselves at this current time. However, as you read the report, you will see that the inspection team recognised the work we have done in the short time since September and the changes and improvements we have already made. Continuing on this trajectory will in due course raise the standards of teaching and learning needed to ensure the very best outcomes for all the children.
I am truly excited by the potential Kennington Primary School has and I'm honoured to be leading the school in these times of change. I also know that you as parents want to see the school go from strength to strength and I'd like to thank you for all the support you have given so far. If we continue to work together them I'm positive that we will move from 'Good' to 'Outstanding' in no time at all.